1. Cracked
I can't decide which cracked I like better..The first one is a crack in a our fence. The second is a piece of concrete that is cracked off from the block wall garden we have.
2. Fallen
This is a fallen lemon from our lemon tree. There are actually a lot of fallen lemons, I guess I need to get picking the lemons.
3. Ordinary Color
Not sure how ordinary this color is…but is ordinary for me because half of the flowers in my backyard are dead and this is how they look…Oh well I love the picture.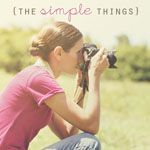 4. Bokeh
Love this bokeh, it is sunset over my fence on manual focus. I think it look great…
5. Fence
This is our old fence that we will get replaced soon, but for now it is our fence.